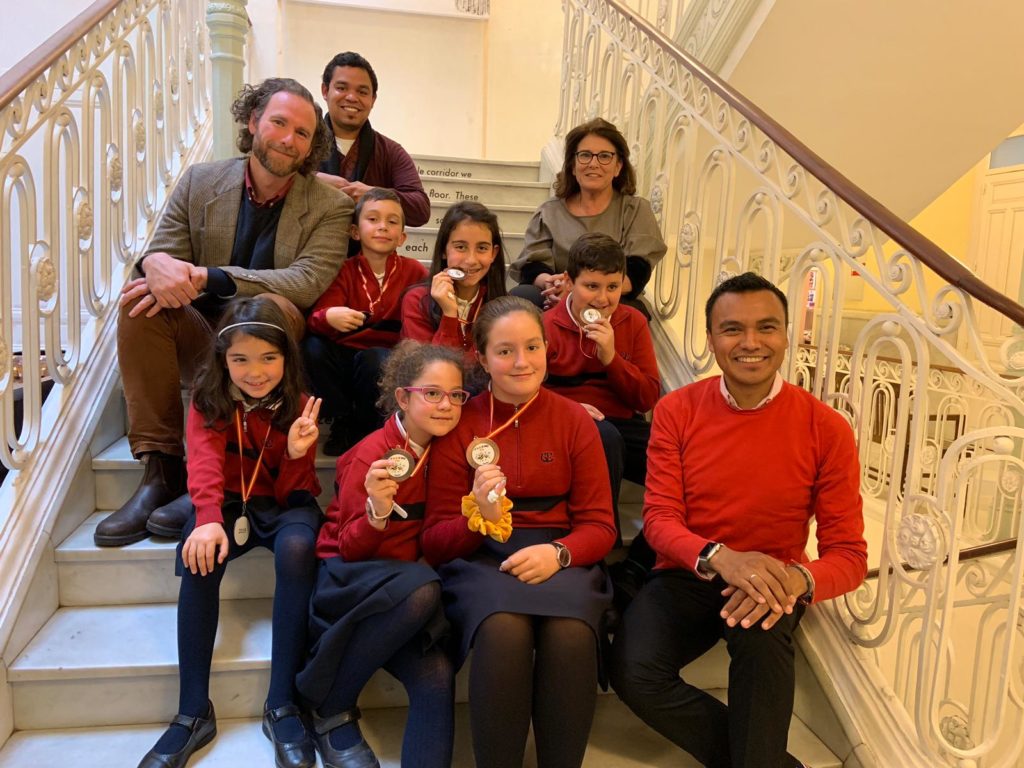 Final Spelling Bee
abril 24, 2019
Categorizado en: Bilingüe

Se ha celebrado el séptimo concurso de Spelling Bee de la Comunidad de Madrid.
Enhorabuena a todos nuestros alumnos que han llegado a la gran final y en especial a @Martina Fernández por el primer premio de Quinto de Primaria.
What a nail-biting finish! Colegio Villaeuropa wants to congratulate Miss Martina Fernández Gómez (5th A of
Primary) for winning first place in the 7th FACEPM Spelling Bee contest. We are extremely proud of her!
Also, congrats to all the participating contestants! Everyone did an amazing job!